1157-33-2835 white/amber dual color switchback bulb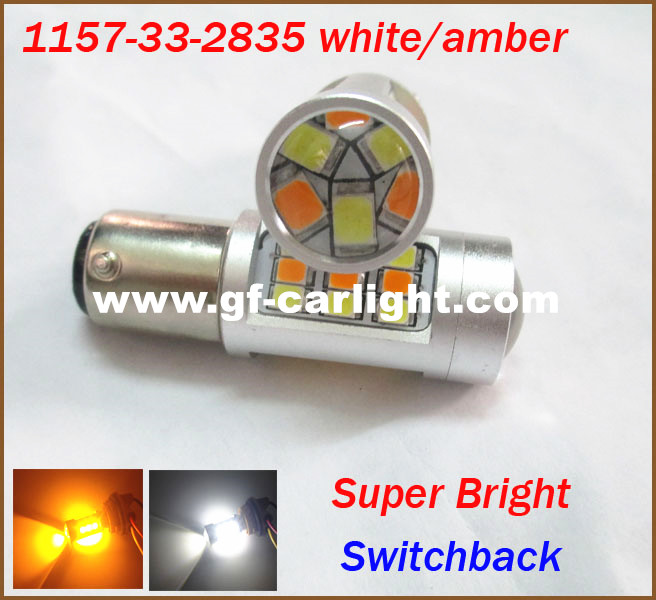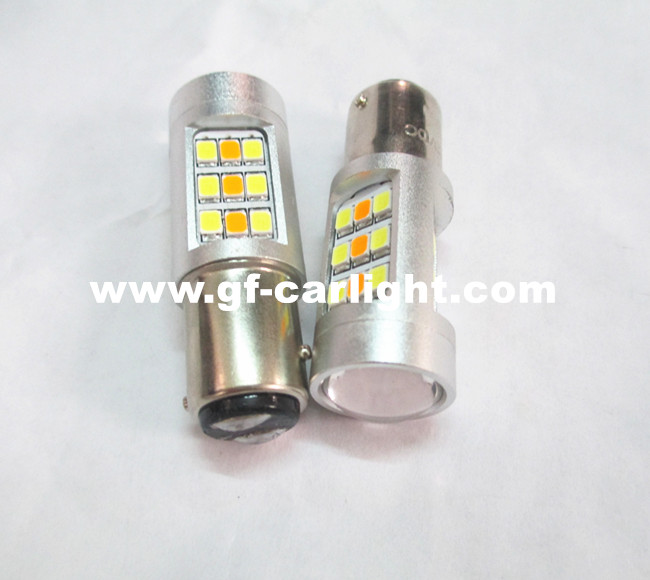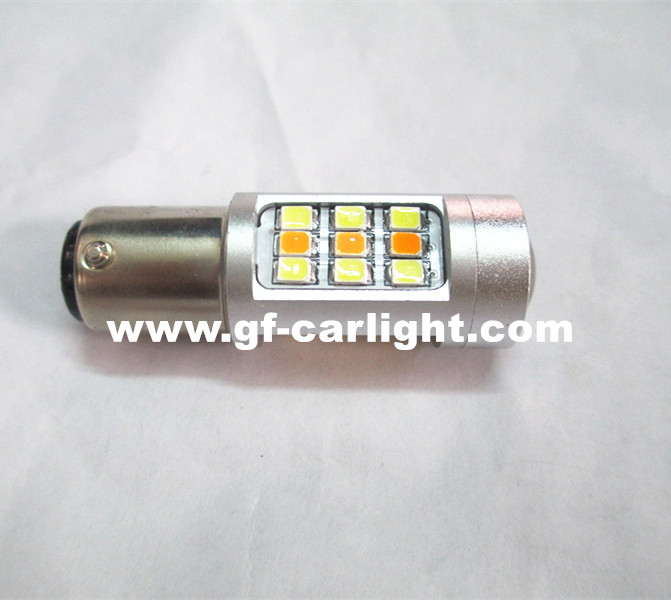 Specification
Factory Name:1157-33-2835 dual color switchback led light
Flux Luminous:900 lm
Color Temperature:3000-10000k
Voltage: 12V & 24V
Light source: 2835 samsung
Dimension: 53*18mm
Life span: 10,0000h
Application: driving light and turning light

100% brand new
Long-lasting working life
Low power consumption,save your power supply
High luminance, super bright
Easy to install, just plug & play
With overload protection, short circuit protection, heat dissipation
Constant current

Suitable Sockets:
1157,7443,3157

Switchback LED bulbs are lit as Xenon White during the Parking/City Light Mode and blink Amber when the turn
signals or emergency flasher lights are engaged.
These High Power 1157 Switchback LED bulbs will fit a variety of sizes that include 2057, 2357, 7528, etc. These
will only work for dual function lights that have both the parking/city light and turn signal function in one bulb.
This Known Compatible Vehicle List includes all of the currently known vehicles that use this product, but there may
be more vehicles not on the list that can also use this product as well.
We recommend installing load resistors with these bulbs to prevent hyper-flashing or error messages.